Florida Lakefront Property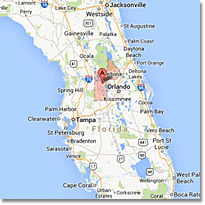 Lake County Florida contains over a thousand lakes totally within our borders. The vast Harris Chain with over 50,000 acres of surface area, is navigable from Mount Dora to Jacksonville where the St. John's River meets the Atlantic Ocean over 100 miles to our north. Large, medium and small lakes fill our landscape. In fact, It is impossible to drive more than a mile or two in Lake County without seeing a body of water of some size.
It is the dream of many to retire, move to a warm climate and live on a lake. In Central Florida, we can make your dream come true. While lakefront property values have certainly risen in recent years, it is still possible for many to purchase a lakefront home.
We specialize in buying and selling lakefront property. We track values, keep accurate and up-to-date records on available property and locate property to fit specific requirements. If you are looking for a lakefront home or that perfect lakefront home site, call us today.
This website also contains a powerful search feature that provides direct access to the State of Florida Multiple Listing System (MLS). This is the same database that Realtors use to find property for their clients. We know how frustrating it can be to call on an advertised property and find that it has already been sold. Our listings are automatically updated as soon as a new property comes on the market and removed as soon as it expires or becomes pending.
We hope you enjoy your visit and will not hesitate to contact us if you have questions or wish to tour our available homes.