Mount Dora Florida Realtor
Jeanne Thomas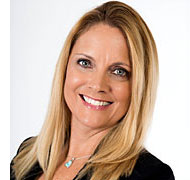 As a Broker Associate, Jeanne Thomas brings valued experience to the Lakefront Florida Team, with advanced training in Real Estate and Real Estate technologies, as well as contract and negotiation support. She is a graduate of the University of Houston with a degree in Business, with emphasis on marketing. Jeanne has been a licensed Realtor® since 2002 and a Broker since 2005. She currently serves as a Director for the Lake-Sumter Homebuilders Association Board of Directors, and previously worked for two national homebuilders providing excellent working knowledge of construction.
Her passion for marketing and selling real estate assists Sellers with a comprehensive online strategy with personal service. Jeanne utilizes top technology with solid market knowledge to get properties maximum exposure to the desired target market. With insight into the local market, professional networking, and continual research, she helps Buyers find their properties and navigate the process from offer to contract, to closing. Buyers find their properties and navigate the process from offer to contract, to closing. She strives for satisfied customers that will earn her future referrals!
Lauralyn Lane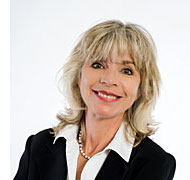 Lauralyn Lane brings 30 years of experience and networking to work for her clients, with a promise to offer exceptional service, with confidentiality as your Realtor. Her clients and properties are diverse and unique, so she develops a service plan that meets individual needs whether for a Buyer or a Seller.
Lauraylyn offers services in the Mount Dora & surrounding areas. Selling a property usually is based on many factors, and she will help ascertain the most accurate value based on today's market, and provide an exceptional Comparative Market Analysis containing current data marketing plans include local, nationwide and global media, depending on the type of property and specific buyer profile. As an Interior Designer, Lauralyn can also assist with enhancements made to the property that will assist with value. Her personal guarantee is to provide professional, ethical and confidential service and keep the Client fully informed every step of the way!
If you have questions, please contact us.